New Jersey Women's Conference
JMan Speaks is excited to be part of this amazing event.

Posted by JMan Speaks on Tuesday, September 3, 2019
Adenah Bayoh
CEO, Adenah Bayoh and Companies
Adenah Bayoh embodies the American dream. At age 13, she escaped the civil war in her native country of Liberia, immigrated to the United States, and is now one of the most successful entrepreneurs in her home state of New Jersey. Adenah is the founder and CEO of Adenah Bayoh and Companies, which is the parent corporation of IHOP franchises in Newark, Paterson, and Irvington, New Jersey and a real estate development portfolio with several major residential and commercial urban redevelopment projects across northern New Jersey. Because of the success of her flagship IHOP in Irvington, she is the second largest employer in the Township. In late 2017, Adenah launched Cornbread, her signature line of fast casual, farm-to-table, soul food restaurants
JoAnn Koontz, Esq, CPA
Koontz & Associates
Jo Ann Koontz is an attorney and CPA practicing in the areas of real estate, business organizations, and taxation. She earned her Bachelor of Science in Business Administration from Ohio Northern University in 2001, where she specialized in accounting. Jo Ann obtained her Certified Public Accountant license in 2003 and earned her Juris Doctor from Ohio Northern University in 2006. She represents clients in a wide variety of business and real estate matters, including commercial and residential real estate transactions, short sales, S corporation, partnership and LLC formation and reorganizations and the tax implications of business and real estate transactions, including purchases and sales of assets and equity interests.
Mimi Feliciano
CEO, FEM Real Estate
Mimi Feliciano is Founder and CEO of FEM Real Estate, a Real Estate Investment Company, based in Montville, New Jersey. FEM develops, owns and manages commercial real estate nationwide. Currently, Mimi is working on a redevelopment project in Long Branch which will feature 47 luxury beachfront condominiums. Mimi spent 12 years prior as the Owner and CEO of Lincoln Park Healthcare, the largest nursing home complex in New Jersey. Mimi took over and expanded this second-generation family business by building JDT Medical Rehab & JDT Medical Villa, two visionary state-of-the-art buildings for sub-acute, short-term care within a luxury, hotel-like environment.
Heather Ozur
2019 President, Women's Council of REALTORS®
Heather Ozur with the Mallen, Marshall and Ozur Group at Keller Williams, has been a REALTOR® for 20 years, specializing in residential property in the Greater Palm Springs, CA area.
With Women's Council of REALTORS®, National Heather is serving as the 2019 President. Previously, Heather has served as the 2005 Local Network President for Greater Palm Springs and the 2014 President for Women's Council of REALTORS®, California. At the national level, she has served on various Steering Committees as Chair and Vice-Chair, Finance and Budget, Network 360 Leadership Conference Faculty and on the National Executive Committee.
Leigh Brown
CEO, Leigh Brown & Associates
Leigh is a successful REALTOR®, forward-thinking CEO, and #1 best-selling author. She runs one of the top real estate teams in the country, she is a kickin' keynote speaker and loves everything baseball.
Leigh's successful first book, bestseller Outrageous Authenticity™, paved the path to writing her second book, The 7 Deadly Sins of Sales™ which instantly became an Amazon #1 bestseller! You may also catch Leigh (and her friends that she chats with) on her podcast: Crazy Sh*t in Real Estate.
Jeremias "JMan" Maneiro
Associate, RE/MAX Realty Group
Jeremias "Jman" Maneiro is owner of JMan Seminars and is a licensed NYS Associate Broker who is still actively selling in his home market of Rochester,NY. His speaking career began 28 years ago when he was the ring announcer for his third grade elementary school circus. He has over 14 years experience in training sales people to enhance their productivity, sales skills, efficiency and tech savviness. He does Real Estate Technology training throughout the country and specializes in helping everyone learn and adapt new technology to their real estate business regardless of the technological inclination or generational difference.
Jennifer Vucetic
Principal Broker, Exit Empire Realty
Real estate maven, wife, philanthropist, extreme optimist and travel enthusiast, Jenn is a licensed associate real estate broker with Exit Empire Realty. With more than 10 years of experience, Jenn works closely with her buyer and seller clients to help them find the right new home or to sell their current home.
She also serves on the national Leadership Steering Committee of the Women's Council of Realtors – the 12th largest organization for women in North America; the board of the New York State Association of Realtors as regional vice president for the Capital Region, and the Greater Capital Region Association of Realtors as a director and as a GCAR NYSAR Director.
Charlie Oppler
2019 First Vice President, National Association of REALTORS®
Charlie Oppler, a REALTOR® from Franklin Lakes, N.J., is the 2019 First Vice President of the NATIONAL ASSOCIATION OF REALTORS®. Charlie has been a REALTOR® since 1981.
He is the COO of Prominent Properties Sotheby's International Realty, with 12 offices in northern and central New Jersey. He holds the At Home with Diversity certification from NAR.
Kelly Stewart Maer
Director of State and Federal Public Affairs, Capital Health
Kelly joined the non-profit Capital Health as Director of State and Federal Public Affairs in June of 2016 reporting directly to Capital Health's CEO, Al Maghazehe, to advocate the needs of safety net hospitals serving the most vulnerable New Jersey residents and address the ever changing healthcare policy environment in our statehouse and nation's capital. Prior to joining Capital Health, she served in various positions with numerous state and federal governmental offices and political campaigns.  During her career, she has worked for three New Jersey Governors, the NJ Senate President, the Speaker of the NJ General Assembly and a United States Senator.
Agenda
See what the day will bring
9:00am - Registration
9:30am - Welcome & Introductions
Ilene Horowitz, 2019 President, New Jersey REALTORS®
Kathleen Morin, 2019 President, Women's Council of REALTORS®-New Jersey
9:45am - Women & Leadership
Charlie Oppler, 2019 First Vice President, National Association of REALTORS®
Heather Ozur, 2019 President, Women's Council of REALTORS®
10:15am - Women & Taxes
JoAnn Koontz, Esq, CPA, Koontz & Associates
11:00am - Inspirational New Jersey Women
Kelly Stewart Maer, Director of State and Federal Public Affairs, Capital Health
11:20am - A Leadership Career in Real Estate
Leigh Brown, CEO, Leigh Brown & Associates
12:00pm - Luncheon*
1:00pm - Women & Branding
Jeremias "JMan" Maneiro, President, JMan Seminars
Jennifer Vucetic, Principal Broker, Exit Realty Empire Associates
2:00pm - Inspirational New Jersey Women
Mimi Feliciano, CEO, FEM Real Estate
Adenah Bayoh, CEO, Adenah Bayoh and Companies
3:00pm - Conclusion
Location
Galloping Hills Country Club - Kenilworth, NJ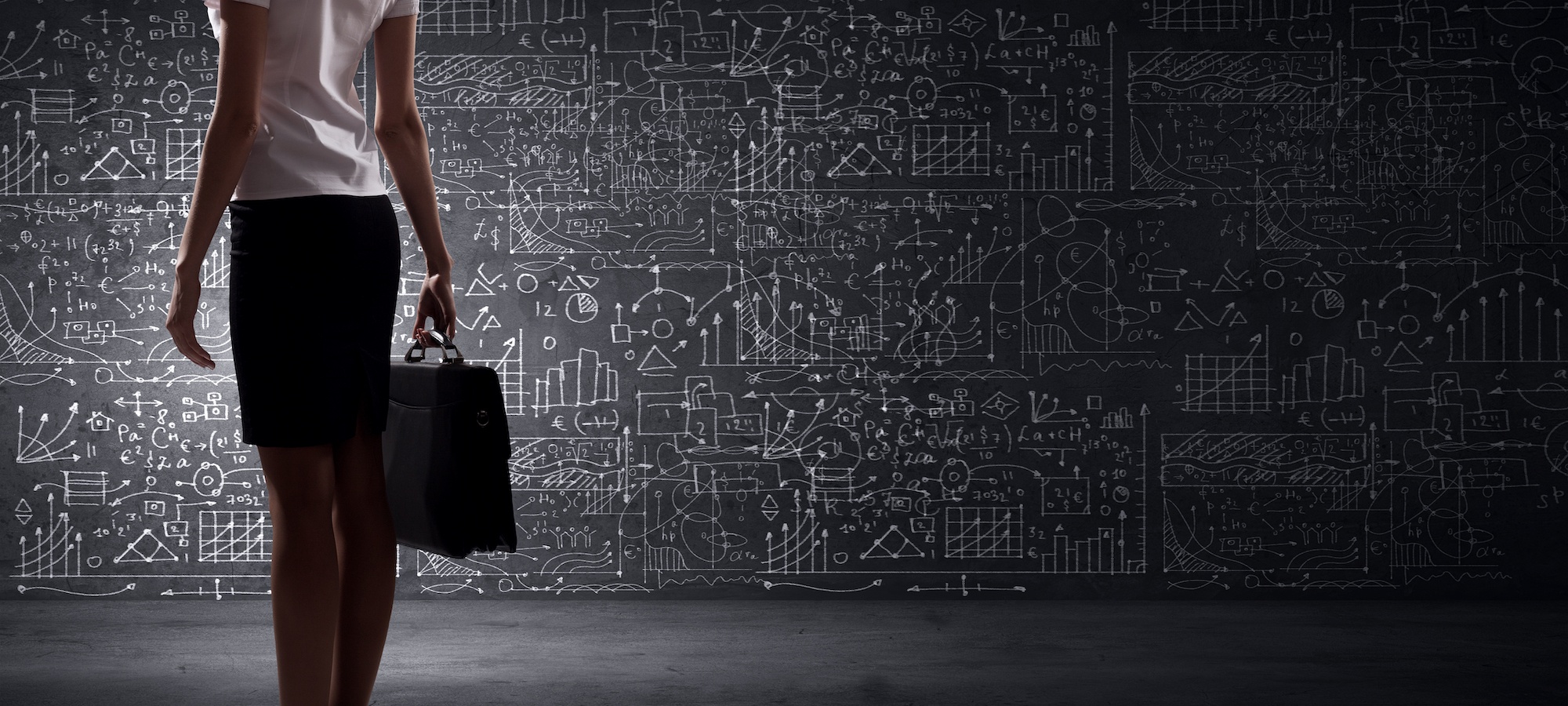 Take your career to the next level of success
Hear success stories from dynamic leaders in our industry
Sponsorships
Sponsor this inaugural event to get out in front of the leading women in New Jersey Real Estate
All sponsorships above include:
Digital promotion to 55,000+ members of New Jersey REALTORS® & Women's Council of REALTORS® - NJ
Promotion in New Jersey REALTOR® magazine
Company name & logo on event flyer, banners and webpage
Company recognition in a minimum of 3 social media posts
Opportunity for display table at the event
Opportunity to include item in swag bag
Networking at the event with more than 150 awesome New Jersey REALTOR® women