Fair Housing Continuing Education Requirement
The New Jersey Real Estate Commission has determined that
1 Fair Housing credit will be required for the current CE cycle

. The NJREC has waived the $200 processing fee (late fee) until May 31 and has extended the current cycle until July 19.
View the March 2021 NJ REALTORS® Skinny video below, featuring the latest real estate market trends and stats!
Housing Statistics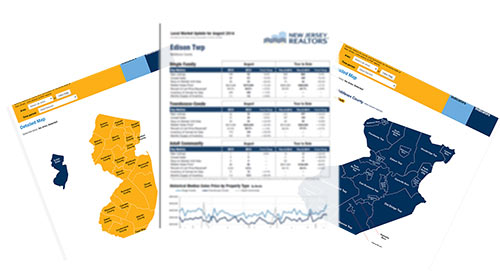 View market statistics
Updated monthly, get instant access to the latest housing market reports and data across the state.