New Jersey Realtors
®
leadership is delighted to participate in local board and association leadership installations. If your board would like a member of state leadership to attend your event, please
fill out this request form
.
New Jersey Realtors® 2019 Leadership Team
---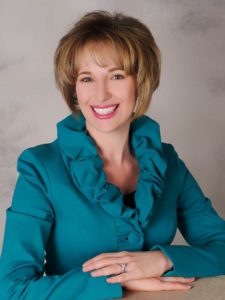 Ilene Horowitz
President
Ilene Horowitz, ABR, AHWD, a Realtor® with Coldwell Banker in Mountain Lakes, has been a Realtor® for more than 20 years. An outstanding member of the Realtor® community, she has served on dozens of local, state, and national committees. She has held several leadership positions for each committee including President of the North Central Jersey Association of Realtors® from 2012-2014, and the 2016 NJ Realtors® Realtor® of the Year. She has been an NJ Realtors® Circle of Excellence Award recipient from 1999-2017. Ilene served her community on the White Meadow Lake Property Owners Association Past Board of Directors, as well as the White Meadow Lake Festival Day Committee and White Meadow Lake Blood Drive.
---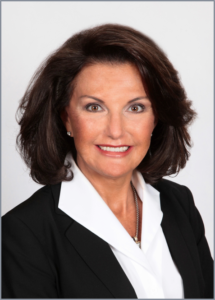 Angela Sicoli
President-Elect
Sicoli became a Realtor in 1983 and the Broker/Owner of Century 21 Award Agency in Nutley since 1986. She served as NJ Realtors® First Vice President 2018, Treasurer in 2014 and 2015, and is a former Division Officer of Association Operations, Professional Conduct,
Industry Advocacy, Communications and Public Relations, and Professional Development. A past president of the United Association of Realtors, Sicoli is a current trustee for the North Central Jersey Association of Realtors. She has been a National Association of Realtors® director since 2014 and a Federal Political Coordinator. In 2015 she was inducted into the NAR® RPAC Hall of Fame, is on the Major Investors Council for NAR®, and currently serves as an NJ RP AC trustee. She and her husband, Michael, reside in Fairfield.
---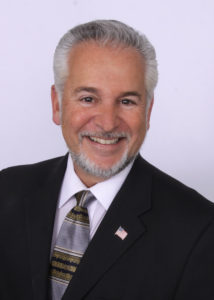 Jeff Jones 
First Vice President
A Realtor® since 1983, Jeff is the Broker Owner of Amerisource Realty Network, LLC in Parsippany, a commercial real estate firm specializing in office, retail, land sales, and leasing. At the state level, Jeff has served on the NJ Realtors® Board of Directors, Executive Committee, 2017 Treasurer, 2015 Association Operations Division Officer, and 2014 Professional Conduct Division Officer.  In addition, he has chaired and served on numerous committees. At the local level, Jeff has been a member of the North Central Jersey Association of Realtors® Board of Trustees for several years.  He has served as Secretary and currently as Treasurer. At the national level, Jeff served on the Commercial Committee, Legislative Committee, and Regulatory Committee as well as a special Presidential PAG on commercial real estate in 2018.  He has been an RPAC Major Donor since 2013. In addition to his association work, Jeff has authored a commercial course for North Central Jersey Association of Realtors® continuing education classes.  He currently serves as one of North Central Jersey School of Business instructors.  He also served as a member of the New Jersey Supreme Court Ethics Committee.
---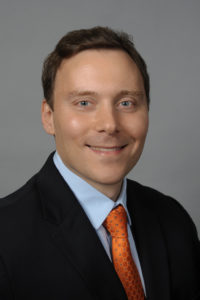 Nick Manis
Treasurer
Manis has served as a state division officer since 2014, as well as working as a chair and vice chair of numerous committees. He has been a part of the executive committee since 2014, and the board of directors since 2011. On the national level, Manis continues to be a member of several committees dating back from 2009, and with respect to the local level, he served on the board of directors of the Hunterdon/Somerset Association of Realtors in 2010. Manis was awarded the National Association of Realtors Good Neighbor Award in 2013, the National Association of Realtors Realtor Heroes Award in 2012, and the New Jersey Realtors Good Neighbor Award in 2012. In his free time, Manis enjoys traveling and volunteering for several nonprofit organizations with his wife, Joanna.
---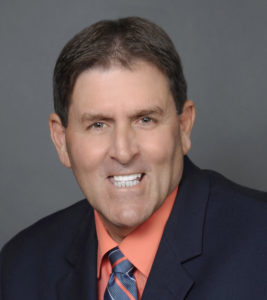 Christian J. Schlueter, ABR, SRES, e-Pro, CDPE 
Immediate Past President
Schlueter has been a Licensed Realtor® since 1985 and is an Associate Broker with RE/MAX at Barnegat Bay in Toms River. He served as NJ Realtors®' first vice president in 2016, president-elect in 2017, President in 2018 and has also served on numerous committees over the years. Locally, Schlueter served as the 2008 president of the Ocean County Board of Realtors and has remained active in numerous committees. He was named the 2003 Realtor® of the Year for both OCBOR and NJ Realtors®. Nationally, he serves as a National Director and is on the Risk Management Committee. He has previously served on the national Professional Standards and Insurance Committees. He volunteers his time to teach Realtor safety courses locally and around the state. Schlueter helps to run events that support the Children's Miracle Network and resides in Lanoka Harbor with his wife, Sharon, also a Realtor®.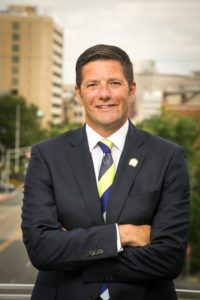 Jarrod C. Grasso, RCE
Chief Executive Officer
As chief executive officer, Jarrod C. Grasso leads NJ Realtors® in its mission to serve the professional needs of its members, develop programs and services to conduct business successfully and ethically, and advocate for private property rights and the real estate industry. Grasso joined the association in 1999 and was promoted to vice president of government affairs in 2002. For nine years, he served as NJ Realtors®' chief lobbyist before reaching his current role. In addition to his work in New Jersey, Grasso has maintained an active role on the national association level and served as a National Association of Realtors® Director and Chair of the Association Executives Committee in 2015. In 2006, Grasso was honored by NAR with the Realtor® association Certified Executive designation, which recognizes his specialized industry knowledge and achievements. In 2013 Grasso was also inducted into the NAR Association Executives Committee's Dr. Almon R."Bud" Smith Leadership Society. Grasso has been honored on numerous occasions for his work within the association and for his involvement in his local community. Currently, he serves as vice chair of the foundation board at Robert Wood Johnson  Barnabas Health Community Medical Center and currently serves on the board of directors for the hospital. He is also a member of the Society for the Prevention of Teen Suicide Board. Grasso also received a Certificate in Nonprofit Management from Duke University in 2004. In 2015, Grasso was recognized by the Women's Political Caucus of New Jersey with the Good Guy Award for his leadership in advancing policies in support of women and families. He has previously been selected by business publication, NJBIZ, as a winner in the annual "Forty Under 40" award program.