Please feel free to use any variation of these messages and images in your zipForm® promotions. We appreciate your assistance in letting members know about this new, updated benefit.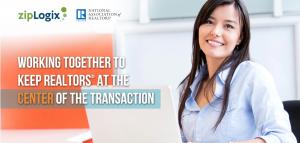 1. Important Reminder: NJ Realtors® now offers free online forms and unlimited e-signatures to members via zipForm®.
Beginning January 1, 2016, transactions on Form Simplicity can no longer be started or edited.
2. Have you made the switch? Start using NJ Realtors® new online forms partner, zipForm®, today!
3. To coincide with NAR's national partnership, NJ Realtors® has made the transition to providing online forms via zipForm®. Transactions can no longer be started or edits through Form Simplicity.
4. If you previously used NJ Realtors® online forms through Form Simplicity, please remember to download and save your transactions before Feb. 28, 2016, or you risk losing them.
Here's a quick guide to get started: https://www.njrealtor.com/zipform/Downloading-Uploading_Transactions_Guide.pdf
5. Start using zipForm® today! All of the NJ Realtors® forms you're familiar with are still available — and now all members receive unlimited e-signatures, too.
Learn more: https://www.njrealtor.com/zipform/