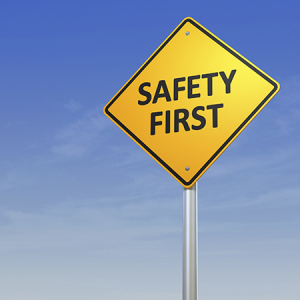 REALTORS® face unique challenges when it comes to keeping safe in the workplace, because your business plan exposes you to strangers and situations that can heighten your risk of danger every day. Being proactive in your personal safety is the greatest business investment you can make. You can be protective of yourself and still be great at your job — a little preparation can go a long way.
Tell your office where you are at all times. Let your office know what house you're showing at what time. Let someone know how long you're expected to be gone so that if you don't show up within a reasonable time, someone knows to check in on you.
Stay safe at open houses. If you're showing clients a home, have them walk in front of you. Don't allow yourself to be backed into a corner. When an open house is over check all of the rooms before you lock up.
Take a look around. Know where you are, what's around you, and how to leave at all times.
Keep it professional. Whether it's your marketing materials or your online persona, be polished and businesslike. Your clients need to know you as a REALTOR®, not on a personal level. Don't feel like you need to offer up personal information and details, such as where you live or where you go after work.
Stay in touch. Your cell phone should be charged at all times, especially if you are going to be alone. Keep it on you when you walk through houses, in your car, and with clients.
Be safe on social media. It's a great tool to keep in your quiver, but remember that this is your business. Not every one of your followers needs to know your working late at the office or that no one has showed up to your open house yet.
The responsibility for working safely, however, doesn't rest solely on individual REALTORS®. If you schedule a time for your office to have a safety presentation, or work on materials together, you're more likely to keep it a priority. Develop an office safety plan where there are protocols in place for meeting with clients, obtaining identification, a distress code system, a buddy system, and more. It is also vitally important for offices to have policies and documents in place to enable and encourage safe work habits. These three forms are meant to help REALTORS® develop safe work habits in their offices:
NAR also has a comprehensive set of PDFs, guides and resources to aid in developing a REALTOR® safety plan for you and your office. Below are a few helpful links:
Safety products and smartphone apps
10 tips for holding a safe open house