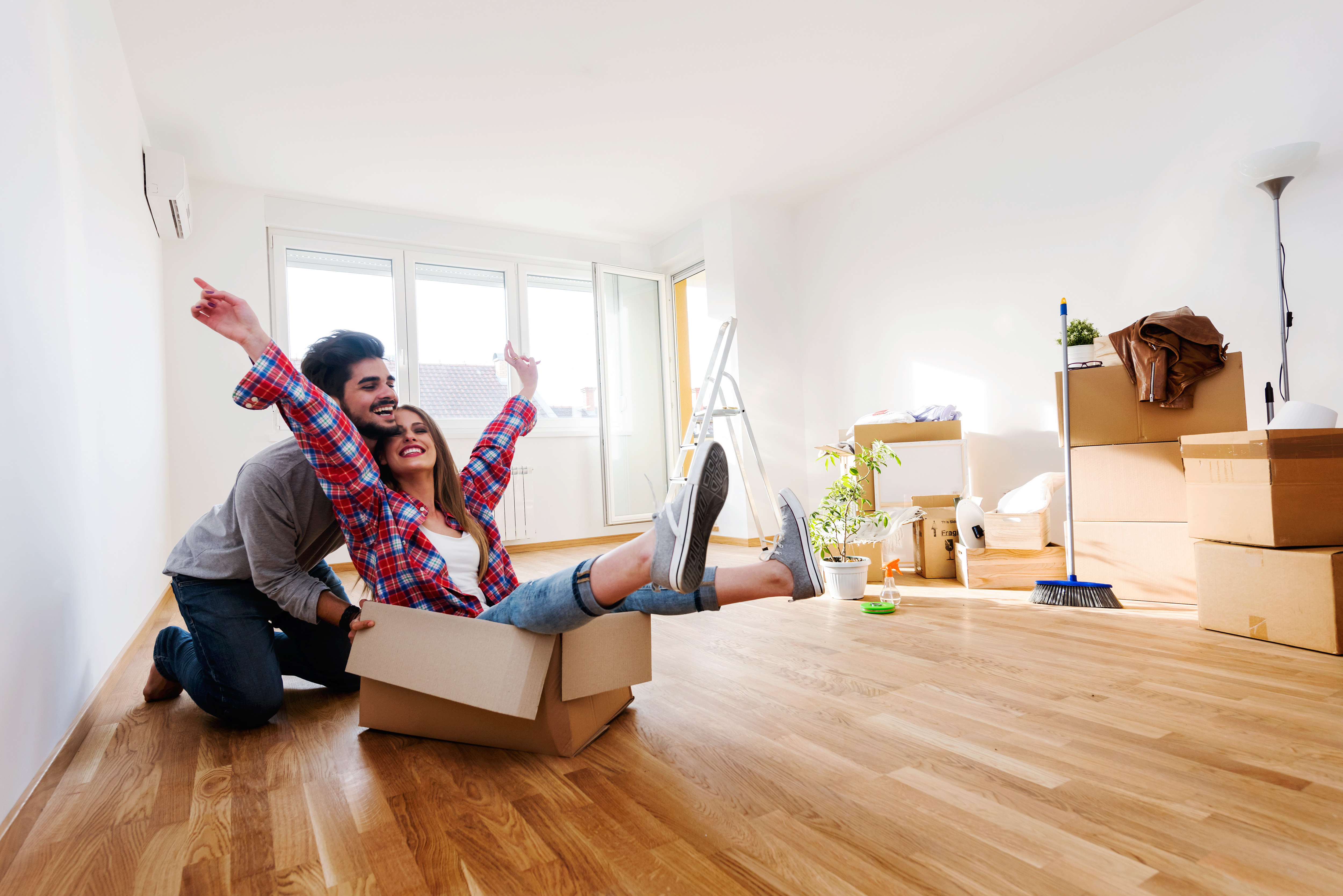 The Guide to Purchasing Your Dream Home
Step 1: Examine your finances
Consider your income and the total of your other debt payments (like credit card debt or car payments) when deciding if you can afford to purchase your own home.
Think about how much money you can use for a down payment.
Many experts recommend spending no more than 28 percent of your gross monthly income on your mortgage, property insurance and taxes, but each person's situation is unique.
Use an affordability calculator to get an idea of what you may be able to afford.
Check your credit report and fix any errors before beginning the loan approval process. Lenders use credit scores as one factor in determining whether or not to approve a loan and your score may affect the interest rate you can get.
Consult with a mortgage lender about how much you can realistically afford. Take into consideration other expenses you have to ensure you're comfortable with the monthly payment.
When looking at your finances, consider how you'll pay the mortgage if you (or your co-borrower) becomes unemployed.
Step 2: Find a Realtor®
Use our Find a Realtor® search to locate a professional in your area.
Look for a Realtor® who is well-versed on the neighborhood you're looking in to, the property type you're interested in, speaks a specific language, or meets other necessary criteria.
Ask family, friends, and co-workers for a referral to a Realtor® who recently helped them buy or sell a home.
Interview several Realtors® to ensure the professional you decide to work with is knowledgable about the area in which you'd like to purchase and has experience working with prospective buyers.
View Realtor® profiles for reviews from past clients, areas of expertise, etc.
Step 3: Get Pre-Approved 
After determining a ballpark figure of how much you can afford, start talking to different lenders to get their insight and to start requesting quotes. Ask your Realtor® for referrals for several lenders in your area. Talking to multiple lenders will allow you to compare costs and interest rates for your loan so you can negotiate a better deal.
A pre-approval shows sellers that you're in a strong financial position when making an offer.
Ask lenders these questions:

What is the interest rate? How long is that rate available?
Are the rates fixed or adjustable? If adjustable, how will the rate and loan payment vary?
What is the length of the loan?
Can you quote points in a dollar amount? (Points are fees paid to the lender that are linked to your interest rate, and can usually lower the rate if you pay more points. Learning this information will help you make an informed decision).
What fees are there and what does each of these fees include?
What are your requirements for down payments? Are any special programs available?
Is private mortgage insurance required? What would the PMI cost be?
Step 4: Start the Home Search
Your Realtor® will provide expertise on market trends, property conditions, and many other aspects of real estate transactions. Your Realtor® will show you comparable homes for sale, track sales prices in your desired neighborhood, and will offer insight into the home buying process.
Remember, keep an open mind when visiting properties your Realtor® shows you.
Be upfront an honest with your Realtor® about your essential and optional home features, such as a backyard, basement, and the number of bedrooms and bathrooms.
When you've found a home you love, work with your Realtor® to make an appropriate offer.
Be mindful of your financial circumstances, down payment amount, closing costs, and cost of any repairs when negotiating the sale price.
If you are considering purchasing a distressed home, such as a short sale, a bank-owned property, or a foreclosure, be advised that these transactions can often be lengthy, as a third party must approve the sale. Additionally, these homes are frequently sold "as is" and may need repairs. Learn more about buying a distressed property.
Step 5: Attorney review
Once the buyer and seller come to an agreement, a contract of sale will be drawn up.  The buyer or seller may choose to have an attorney study the sale contract before it is finalized – in New Jersey this is known as attorney review.  If an attorney is consulted, the attorney must complete his or her review within a three-day period.  The contract will then be legally binding at the end of the three-day period unless the attorney disapproves of it.  In some cases, the buyer and seller may choose to extend the three-day period.
Step 6: Homeowner's Insurance
Just as you shopped around for a loan, it is important to do the same for homeowner's insurance, and your mortgage lender will require that such insurance is in place at the time of closing. As soon as you have a signed contract for your home purchase, begin shopping for your homeowner's insurance. Things to consider:
You must obtain appropriate casualty and liability insurance for the property. Your insurance agent will guide you on what to obtain in your situation.
Note that most homeowner's insurance policies do not cover floods. You must obtain a flood insurance policy to cover flood damage. your insurance agent can inform you of the benefits of this insurance, and in many cases, you can purchase it through the agent who sells your homeowner's policy. To learn more about floods, flood insurance, your risk, and how to protect yourself and your property, visit the National Flood Insurance Program's website. Keep in mind that FEMA is still in the process of updating and digitizing its floodplain maps and some property information may not be available.
A "binder" is a temporary commitment to provide insurance coverage and is not an insurance policy.
Learn more about ensuring your home with information from the New Jersey Department of Banking and Insurance.
Step 7: Home Inspection
After signing a contract of sale, you may want to consider paying for a home inspection, which will identify any physical defects or environmental conditions.  The contract of sale typically gives buyers a certain number of days to have an inspection. Keep in mind that in some cases (like a short sale or foreclosure to be sold "as is") you may be unable to perform a home inspection or have any problems repaired.
Here are some questions you may ask the home inspector:
 What does the inspection cover?

A good inspection should cover structure, exterior, roofing, plumbing, electrical, heating, air conditioning, interiors, and ventilation.

How long have you been inspecting residential buildings?

Make sure the inspector has experience working with homes, and not just commercial properties.

Can I attend the inspection?

An inspector should allow you to be present for the inspection.  If they don't, consider it a red flag.

How long does the inspection take?  How long will it take to produce the report?
Step 8: Congratulations, you're a homeowner! 
After you've found your home, made the offer, secured your mortgage, and have taken care of your insurance and inspection, you'll be ready to sit at the closing table. At this point, you will sign all mortgage documents and any other paperwork needed to complete the transaction. The title of the home, in the form of a deed, will be transferred to you.
As the buyer, you have the right to select a settlement provider who will aid in the closing of the transaction. In some cases, you may save money by shopping for a settlement agent, which can be your lender, a title insurance company, your real estate broker or attorney or an escrow company.  You may have to clear the firm or company that you choose to conduct the settlement with your lender.
Remember:  Every transaction is different.  Some may require that you do more or fewer tasks than those listed below.  Consult a Realtor® about what steps you need to take.