First Place: Barbara "B" Carr Mahon
$2,500 for Lunch Break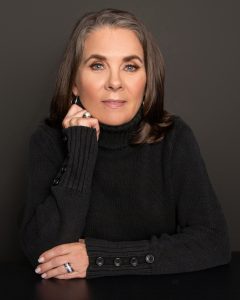 Barbara "B" Carr Mahon was born and raised in Middlesex County and currently resides in Monmouth County. A real estate professional and trusted advisor for over 20 years, Barbara currently serves on the Legislative & Political Affairs Committee, By-Laws Committee, and the Budget & Finance Committee with Monmouth Ocean Regional REALTORS®. While she has proven her dedication to excellence in the real estate industry, Barbara's commitment to her community is equally evident.
Since 1999, Barbara has devoted countless hours of service and fundraising efforts contributing to Lunch Break, an organization that works to aid underemployed people in Monmouth County and beyond, providing them with hot lunches and a food pantry, clothing, life skills, mentorship, and fellowship—all free of charge. During her time at Lunch Break, Barbara has served on the Development and Gala Committees since 2017. Since 2021, she has served on the Board of Trustees. She has helped raise more than $20,000 in monetary and in-kind donations to support Lunch Break's programs. She has also shown exemplary leadership in the organization by garnering additional support from her network of Realtors® and securing valuable auction items and artwork for Lunch Break's annual Gala and art auction.
As a passionate advocate for poverty-level and working-poor individuals, Barbara has brought a contagious level of genuine enthusiasm, active engagement, and volunteer spirit to thousands of families and individuals in need. In her spare time, Barbara enjoys cooking, gardening, skiing, biking, and live music.
Second Place: Gloria Votta
$1,500 for Ocean City Ecumenical Council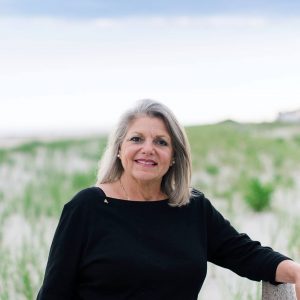 Gloria Votta is a seasoned Realtor® at RE/MAX At The Shore with over 20 years of experience in the field. Gloria, her husband Hank, and her rescued fur baby—Vinnie, reside in Ocean City, NJ. She has worked in real estate since 2001 and is actively involved with her local board, Ocean City Board of REALTORS®. She was honored with the Realtor® of the Year Award in 2013, served on the Board in various positions, and served as President in 2015. Knowledgeable in all things Ocean City as a Realtor® and resident, Gloria is also a devoted volunteer with the Ocean City Ecumenical Council.
The organization gathers food, monetary donations, and clothing for those in need. Gloria worked with the Ecumenical Council as Chair of the Community Service Committee. She worked to sort, pick up, and deliver clothing donations for families in need through the Warmth for Winter Drive, collecting blankets, comforters, coats, jackets, boots, gloves, and more. Acting as an organizer, leader, and participant, Gloria worked consistently to ensure all projects were successful, all during her full-time career as a Realtor®. Gloria is described by the Council as "driven, with a strong personal vision of charity and generosity," and draws on her years of leadership as Past President, Director on the Board of Directors.
Third Place: Karen Foley
$1,000 for Lake Hopatcong Foundation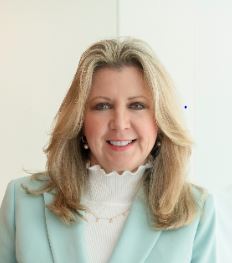 Karen Foley is a licensed Realtor® representing the North Central Jersey Association of REALTORS® and resides in Morris County. Since 2006, Karen has represented luxury lakefront homes and unique estates throughout Northern New Jersey. In her first year of being a Realtor®, she earned the title of Rookie of the Year. She believes in creating long-lasting personal relationships with clients, ensuring that she pays attention to detail and provides clients with the knowledge and expertise needed to make informed decisions.
Outside of her business accomplishments, Karen is actively involved in the community as a founding member of the Lake Hopatcong Foundation. As a Realtor® specializing in lakefront properties, Karen has a personal connection to the cause. Over 10 years ago, Karen, her husband Thomas, and a few other concerned citizens started the foundation as a way to foster a vibrant and healthy Lake Hopatcong. Through a variety of programs and initiatives, the Lake Hopatcong Foundation has raised a significant amount of money to give back to lake area communities through education, historical and environmental preservation, supporting small area businesses, recreation, and more. The 2022 Lake Hopatcong Foundation Gala was attended by almost 300 guests and over $130,000 was raised—the highest contribution the Foundation has seen.