2018 NJ Realtors® Good Neighbor Winners
First Place: Christopher Dickson
Award: $2, 500 for Rent Party Pantry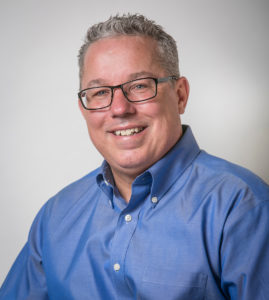 First place was awarded to Chris Dickson, of Maplewood. He began his career in 2005, became a Broker/Salesperson in 2015 and recently became a licensed Real Estate Instructor. In 2009, Chris created "Rent Party," a monthly live music series that presents original music by local and nationally known artists. Proceeds from these shows are used to help fight hunger in the community and support three local food pantries.  Since the start of the series, more than $100,000 for the pantries have been raised, as well as 10,000 pounds of fresh produce grown from Rent Party's community garden. In 2012, Rent Party launched BackPack Pals, a program that ensures that 100 food-insecure children have nutritious food to eat over the weekend.
Chris was selected as an Honoree for the 2018 New Jersey State Governor's Jefferson Awards. He was recognized in the Founders/Innovators category as an "individual whose vision and dedication result in the establishment of a new organization to meet unmet needs or new and improved means of meeting those needs." Chris was also the recipient of the Maplewood Leaf Award in 2013 and the HK Fund Beacon Award in 2012.
Second Place: Richard May
Award: $1,500 for New Jersey Veterans Memorial Home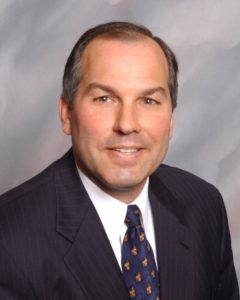 Second place was awarded to Rich May, of RE/MAX in Oradell, who began his real estate career 15 years ago. Since 2012 Rich has been an active member of the RealSource Association of Realtors Community Service Committee, a professional association serving more than 3,000 REALTOR members throughout northeast New Jersey. Prior to his membership with RealSource Rich was inspired by the sacrifices made by his father, who served in the U.S. Army and was stationed in Japan during WWII, so he began volunteering at Paramus Veterans Memorial Home. Rich started out on a weekly basis serving coffee and snacks on Thursday mornings but wanted to do more. From there he involved RealSource to sponsor events including bingo nights and Mother's Day tea. They were such a success Rich and RealSource's community service committee created "Sweats for Vets," a campaign that collects sweatshirts and sweatpants to put in a holiday gift bag for each resident.
If you would like to help support the mission of recognizing our Bergen County Veterans for having served our country with honor please contact Susan Moran, Volunteer Services, (201) 634-8505.
Third Place: Chad deSatnick
Award: $1,000 for deSatnick Foundation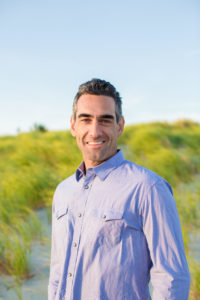 Third place was awarded to Chad deSatnick. In 2001 during Hurricane Humberto, Chad suffered a spinal cord injury (SCI) shattering C6 and C7 while surfing Poverty Beach in Cape May. Neurosurgeons performed an 11-hour surgery at Atlantic City Medical Center to repair the damaged vertebrae. During his extensive rehab program, Chad realized that SCI's were more prevalent in Cape May due to the 50-year beach replenishment project. He began lobbying City Council to bring awareness to the public about the risks of the shore. From there, Chad created a beach safety program to educate students about the dangers and benefits of living in a coastal community. He successfully was approved to post signs at every beach entrance explaining the dangerous shorebreak and recieved media attention for his safety campaign.
Chad along with Jesse Billauer, founder of the Life Rolls On Foundation, organized New Jersey & New York events for their signature program, "They Will Surf Again", an adaptive surfing event for those living with paralysis. In 2013, Chad started The deSatnick Foundation, recognized as a nonprofit by the IRS and the State of NJ, and aimed to provide emotional and financial assistance for those living with paralysis in Atlantic, Cape May, Cumberland & Ocean Counties.