RPR Advanced – Hit the Bull's-eye on Perfect Pricing with RPR
Thursday, Nov. 10 | 10:00 A.M.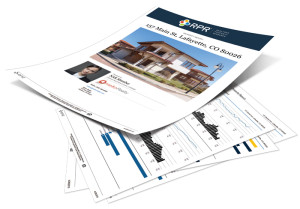 Throughout the year, NJ Realtors® has partnered with Realtors® Property Resource to bring a series of informative webinars to our members. Each webinar has been focused on a different area of RPR and the ways it can help Realtors® enhance listing presentations, gather neighborhood data, price homes, market properties, etc.
In this final webinar of 2016, you'll discover how to apply your local market intelligence to refine the AVM or RVM® for a property with adjustments, addition of home improvement values, and comparison refinement tools. From there you'll create a quick and easy CMA as well as an in-depth Sales Comparison Analysis, demonstrating how to lead clients through the intricacies of market realities with easy-to-understand facts and graphics. Finally, use RPR's Investment Analysis Tool to create an analysis for any type of client, whether they are buying their first home to live in, an investor looking to 'flip' a property, or someone looking for a rental.
This webinar is completely free for members. You can register, here.