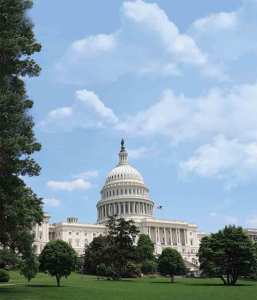 In the days and weeks leading up to the TILA-RESPA Integrated Disclosure Rule, many industry leaders, including NAR, grew increasingly concerned about the harsh penalties that could come as the result of a misstep in following the new procedures.
In response to these apprehensions, the House of Representative passed a bill created to assist smaller lending, title and escrow companies with compliance. The Homebuyers Assistance Act will not hold these parties liable for unintentional noncompliance prior to February 1, 2016.
Though the bill received opposition from the White House, which called the measures an unnecessary delay in the implementation of important consumer protections, it will next be presented to the Senate for consideration.
In its own response to the qualms of unintentional noncompliance, the Consumer Financial Protection Bureau sent a letter dated October 1 to mortgage industry trade groups. In the letter, the CFPB identifies the need for the mortgage industry to make significant changes and makes note of the great lengths the industry has gone to adapt new systems and train affected personnel.
As such, the CFPB says that the Bureau's examiners will evaluate an institution's compliance management system and overall efforts to come into compliance, recognizing the scope and scale of changes necessary for each supervised institution to achieve effective compliance.
NAR President Chris Polychron applauded the CFPB's commitment in writing for implementing a safe-harbor period for good-faith actors in the early stages of the new rule.
"For all the good work that has been done, we know there will be challenges ahead, especially in the first few months.
"That means that as these new rules take effect, the hard work to deliver timely and efficient closings continues; extra time for closings and open lines of communication will be critical. NAR will continue to communicate Realtors®' and their clients' concerns to the CFPB and help ensure the new rules are carried out with as little disruption as possible to consumers and the industry.
"At the same time, Realtors® will continue providing expert service to their clients and playing a critical role in helping consumers everywhere achieve their buying, selling and investing objectives."
To help members with the transition, NJ Realtors® has released a TRID-compliant, statewide contract. Informational videos and webinars have been conducted on the new form and NJ Realtors® Chief Counsel, Barry Goodman, will host four sessions at Triple Play to review the changes and answer questions.
You can read more about these issues on RIS Media and Realtor.org.