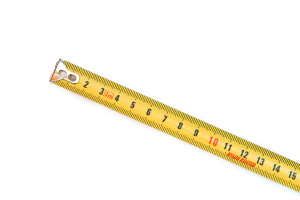 When it's time to finally take the dive and list a home for sale, many sellers will rush to update, reconstruct, and replace the lackluster parts of their home. But are they picking the right projects? In order to get the maximum return on investment on any pre-sale construction job, consult the 2015 Cost v. Value Report, put out by Remodeling magazine each year, which compares job cost changes to Realtors' perceptions of what the projects bring to a selling price when the property is resold.
This year's cost-value ratio of 62.2 percent is down four points from last year, but is the second-best number of the last five years. Generally, this is likely to the fact that while costs were up, values were slower to rise. The housing market was in a stabilizing year and didn't see the great gains 2013 had. This likely influenced Realtors when determining the resale value a project might have.
While costs of projects rose pretty steadily across the board, only five projects saw cost-value rations rise in this year's report. Nationally, midrange-roofing replacements rose 5.9 percent, midrange garage door replacement rose 5.6 percent, steel replacement entry door rose 5.4 percent, vinyl siding replacement rose 3.2 percent, and a fiberglass replacement entry door rose 1.7 percent.
Staying with tradition, a steel door entry replacement came in with an 88.5 percent cost recouped for a relatively low price tag. According to the report, the job cost for the Middle Atlantic was $1,259 with a resale value of $1,115.
Right behind the steel entry door was a new addition to the report, manufactured stone veneer. The cost and value estimates represent the replacement of 300 square feet of vinyl siding from the bottom third of a home with manufactured stone veneer instead. The job cost was on the higher side, at $7,239 with a resale value of $5,652, which represents a 78.1 percent cost recouped.