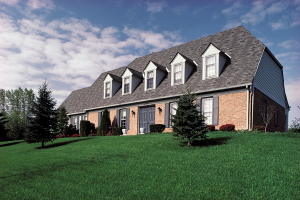 When it's comes to buying and selling homes, first impressions start on the sidewalk. Though a home's interior is profoundly important — and where new residents will spend a vast majority of their time — the significance of a home's exterior cannot be negated. Curb appeal is real. And it's important. In the second part of this two-part article, we cover additional elements of your home's exterior that should be tended to.
Driveway
If a driveway is littered with oil stains or cracks these might be eye sores worth addressing before listing a home. Even if a homeowner cannot afford the expense of a complete resurfacing, spot treating problem areas can help to ensure that the quality of your driveway compliments the rest of the home.
Night Appeal
While you may not host showings during twilight hours, having outdoor lighting is attractive to many buyers and is a simple and budget-friendly way to add curb appeal. Whether you wire a few outdoor lamps that are aimed at a particularly beautiful tree on the property or line a walkway with solar lights, the warm glow will illuminate the many attractive features of the house.
Lawn
The front lawn has a strong impact on how someone perceives a home. While dying or overgrown grass sends a negative message, green and trimmed grass as well as shrubs and landscaping that have been tended to add to the value of a home.
Just as you would stage a home on the inside by removing clutter — like family photos, oversized family furniture, and toys — clear the sidewalk, driveway, and lawn of overly ornamental decorations, dead plants, and any outside toys or gardening tools that might be strewn about.
Trash Bin
This one's simple. When taking photos of your home or showing the space to potential buyers, keep trash bins out of sight. For day-to-day use you might also consider installing a small surrounding on the property to conceal trash cans throughout the day.
Gutters
Gutter care is pretty simple and straightforward, but still very important to the curb appeal of a home: Make sure gutters are clean and straight. If necessary, replace damaged and cracked gutters that will draw negative attention.