New Jersey Realtors
®
leadership is delighted to participate in local board and association leadership installations. If your board would like a member of state leadership to attend your event, please
fill out this request form
.
New Jersey Realtors® 2016 Leadership Team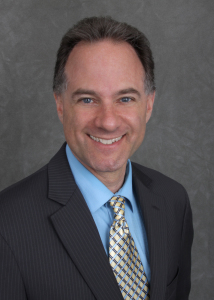 Tg Glazer, ABR, e-PRO
President
Glazer has been a Realtor® since 2004 and is currently a broker-sales associate with Coldwell Banker's Westfield-East office. Glazer was the 2015 President-Elect, 2014 First Vice President and the 2013 communications and public relations division officer for NJ Realtors®.
He has been a member of the NJ Realtors® Board of Directors since 2009 and was a member of the Executive Committee in 2009 and 2013. Additionally, he has served on numerous state committees.
At the national level, Glazer served on the member communications committee and as an RPAC fundraising trustee. Locally, he served on the Greater Union County Association of Realtors® RPAC Committee as well as on the Monmouth County Association of Realtors® RPAC committee and public relations committee. Glazer resides in Westfield and has two awesome two sons.
---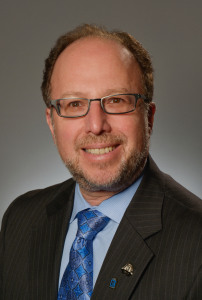 Robert Oppenheimer, ABR, CRS, CIPS, CDPE
President-Elect
Oppenheimer currently is the broker/owner of RE/MAX Fortune Properties in Englewood Cliffs. He has been a Realtor® since 1986. He was president of the Eastern Bergen County Board of Realtors® in 2005, 2006, 2009, and 2010. He was named Realtor® of the Year in 2010 for EBCBOR and served as the chair of the broker risk management committee in 2014. Oppenheimer has served as director for the New Jersey Multiple Listing Service on and off for the past 10 years. He was also the recipient of the Distinguished Service Award in 2014 for RE/MAX of New Jersey.
For the National Association of Realtors®, he is a federal political coordinator for Congressman Scott Garrett. He served on the CIPS Advisory Board for 2014 and Federal Financing & Housing Policy Committee for 2014 and 2015. On the state level, Oppenheimer was a member of the NJ Realtors® legislative committee in 2013 and served as vice chair for the risk management committee in 2014. Oppenheimer resides in Cliffside Park with his wife, Joan.
---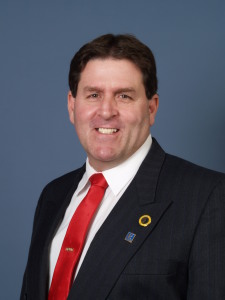 Christian J. Schlueter, ABR, SRES, e-Pro, CDPE
First Vice President
Schlueter is a Broker-Sales Associate with RE/MAX at Barnegat Bay in Toms River. Licensed since 1985, he has been active with his local board, NJ Realtors®, and the national association.
At the state level, Schlueter served as the 2015 professional development division officer. He has also been on the board of directors, executive committee, the risk management committee, and legal affairs committee.
Locally, Schlueter served as the 2008 president of the Ocean County Board of Realtors and has remained active in numerous committees. He was named the 2003 Realtor® of the Year for both OCBOR and NJ Realtors®. Nationally, he serves as a director and on the professional standards committee. He previously served on the national risk management committee.
He volunteers his time teaching Realtor® safety courses locally and around the state. Schlueter regularly supports the Children's Miracle Network and resides in Lanoka Harbor with his wife of 40 years, Sharon.
---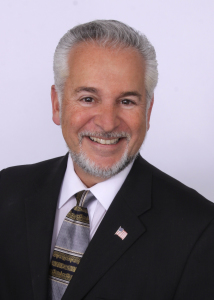 Jeffrey A. Jones
Treasurer
A REALTOR® since 1983, Jones is the broker/owner of Amerisource Realty Network, LLC in Parsippany. Jones has served on NJ Realtors®' board of directors, executive committee, and numerous committees. Additionally, he was the 2015 association operations division officer and the 2014 professional conduct division officer.
Locally, Jones is a member of the North Central Jersey Association of Realtors® and has served on their board of directors. He was their 2015 treasurer and previous served as secretary. At the national level, Jones has served on the commercial committee, legislative committee, and regulatory committee. He has been an RPAC Major Contributor since 2013.
In addition to his association work, Jones serves as a continuing education instructor for the North Central Jersey School of Business and is a member of the New Jersey Supreme Court ethics committee.
---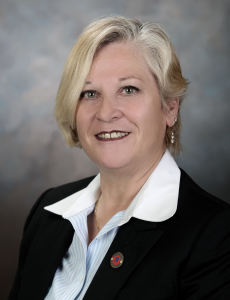 Eugenia "Jean" Bonilla, ABR, AHWD, SRES
Immediate Past President
Bonilla is currently a broker-sales associate with Berkshire Hathaway Home Services/Fox & Roach Division in Mount Laurel.
At the state level, Bonilla served as the 2015 NJ Realtors® president, 2014 president-elect, and 2013 first vice president.  She also serves as vice president on the New Jersey Real Estate Commission. The Burlington Camden County Association of Realtors® named Bonilla Realtor of the Year for 2007-2008 and 2014. She was named Realtor® of the Year for New Jersey Realtors® in 2014. She also initiated the Cultural Diversity Committee at BCCAR.
Nationally, she serves as a NAR director. She is the New Jersey Representative on the Housing Opportunity Foundation committee and a member of the legal committee. Bonilla partnered with the late Senator Frank Lautenberg and Congressman John Runyan as a representative of NJ Realtors for their Housing Symposiums to help homeowners in distress. Bonilla also successfully completed the leadership academy program from 2012-2013.
Bonilla has been a volunteer for the Burlington County for Fair Housing Panels and has served in the architectural committee for her community, Newton's Landing. She is fluent in Spanish and English and currently resides in Delanco with her husband.
---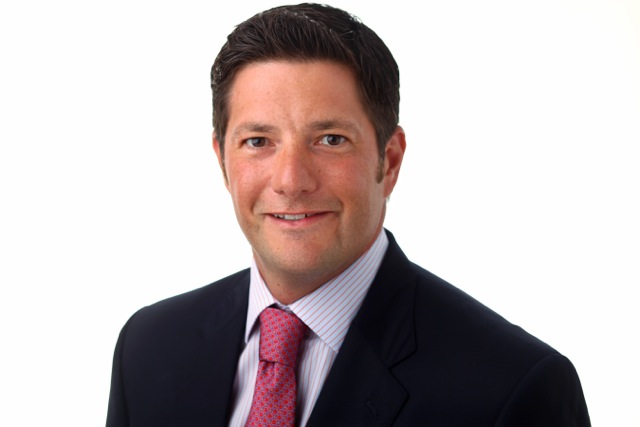 Jarrod C. Grasso, RCE
Chief Executive Officer
As chief executive officer, Jarrod C. Grasso leads NJ Realtors® in its mission to serve the professional needs of its members, develop programs and services to conduct business successfully and ethically, and advocate for private property rights and the real estate industry.
Grasso joined the association in 1999 and was promoted to vice president of government affairs in 2002. For nine years, he served as NJ Realtors®' chief lobbyist before reaching his current role.
In addition to his work in New Jersey, Grasso has maintained an active role on the national association level, and served as a National Association of Realtors® Director and Chair of the Association Executives Committee in 2015.
In 2006, Grasso was honored by NAR with the Realtor® association Certified Executive designation, which recognizes his specialized industry knowledge and achievements. In 2013 Grasso was also inducted into the NAR Association Executives Committee's Dr. Almon R."Bud" Smith Leadership Society.
Grasso has been honored on numerous occasions for his work within the association and for his involvement in his local community. Currently, he serves as vice chair of the full hospital board at Robert Wood Johnson Barnabas Health and is a member of the Society for the Prevention of Teen Suicide Board. Grasso also received a Certificate in Nonprofit Management from Duke University in 2004.
In 2015, Grasso was recognized by the Women's Political Caucus of New Jersey with the Good Guy Award for his leadership in advancing policies in support of women and families. He has previously been selected by business publication, NJBIZ, as a winner in the annual "Forty Under 40" award program.