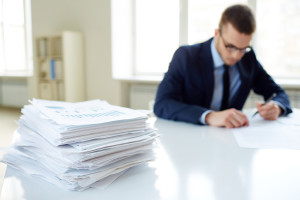 In 2008, the FCC published a final rule clarification on the Junk Fax Prevention Act of 2005 that makes it easier to send facsimile advertisements to numbers obtained from a recipient's own directory, advertisement or internet site provided certain provisions are followed.
Under The Junk Prevention Act, a fax advertisement can be sent to anyone with whom the sender has an established business relationship with, so as long as the fax number was received voluntarily or the sender possessed the fax number prior to enactment of the act. A sender should maintain records documenting the fact that he/she possessed the recipient's fax number on the act's effective date or how the fax number was obtained after July 9, 2005.
According to federal law, faxes containing unsolicited advertisements must contain an opt-out provision, even when the fax is being sent to someone with whom you have an EBR. A clear and conspicuous notice must be provided on the first page of the fax that includes:
Disclosure that the recipient may request the sender not send any future unsolicited advertisements.
A statement that failure to comply with such a request within the shortest reasonable time is unlawful.
The domestic telephone and facsimile machine number where a recipient can send such a request.
A cost-free mechanism for a recipient to send an opt-out request.
Notice that the recipient may make such a request at any time.
As with the New Jersey law, an opt-out request will no longer be effective if the recipient subsequently provides an express invitation or permission to the sender, in writing or otherwise, to send unsolicited advertisements to a designated fax number. Penalties for violating the Act are $500 per fax, with treble damages for willful violations. The law can be enforced by consumers (under a private right of action), state attorney generals, and the FCC.
Click here for more information from NAR about the federal fax law. Click here for more information about the EBR exemption.