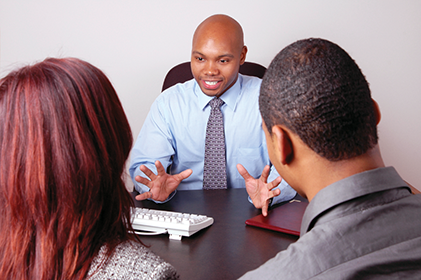 Selling your home? Use a New Jersey Realtor®.
There are many steps involved to complete the sale of a home — such as making sure a home is priced right, prepped for sale, and marketed to buyers properly — thankfully, a Realtor® will help you through all of that.
Before selling your home, here are some tips to consider:
Get your house ready for sale. Remove clutter, make any repairs you can afford, and depersonalize the house so buyers can visualize it as their own.
Work with an expert. Realtors® are professionals who can help guide property owners through pricing, marketing, financing, negotiating and closing on a home. See why it pays to work with a Realtor®.
Be realistic. The length of time it takes to sell a home varies depending on local market conditions and buyer expectations. Your Realtor® can help to create a realistic timeline based on current market conditions in your area.
Price your home properly.  It's important to keep in mind that home prices depend on a number of local factors such as job opportunities, housing supply, the school systems, and more. Value depends on what the buyer is willing to pay for your property. Work with your Realtor® to set a fair price on your home to help it sell faster and showcase it to potential buyers.
Facing foreclosure. If you are having trouble making your mortgage payments and are facing foreclosure, learn more about the process and alternative options. 
Use the tools made accessible through New Jersey Realtors® to get better acquainted with the selling process, how to prepare your home, and some of the costs associated with selling. Then, when your ready, contact a Realtor® in your area to visit your home and give you a "listing presentation" about why they're the best ones to market it for you.
SELLER RESOURCES:
Find a Realtor®  | Transfer Fee Calculator | Why Use a Realtor®