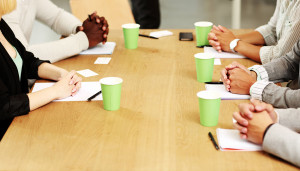 Even with the best of intentions, planning, and preparation, occasional disagreements arise between Realtors® or between Realtors® and their clients.
As civil litigation becomes increasingly costly, it has become more effective to settle such disputes through an alternative means or arbitration — specifically, boards and associations of Realtors® are responsible for enforcing the Realtor® Code of Ethics. The Code imposes duties above and in addition to those enforced by law or regulation, which apply only to real estate professionals who choose to be Realtor® members.
If you feel a Realtor® has not conducted him/herself in accordance with the Code of Ethics, it is advised that you first discuss the matter with the Realtor® and the principal broker in his or her firm. If you are still not satisfied after discussing the matter, you may want to contact their local board/association of Realtor® or consider filing an ethics complaint and pursuing arbitration.
If you are not sure which board a Realtor® belongs to and wish to file a complaint or would like to receive information on the complaint process, please complete the form below in its entirety. You will receive a response on how and where to file the complaint shortly after your submittal.
If a real estate licensee is not a member of the New Jersey Realtors®, you must file a complaint with the New Jersey Real Estate Commission.