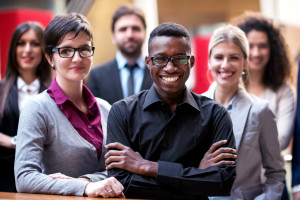 Having a strong understanding of cultural diversity not only provides strong business acumen, it is a pillar of the New Jersey Realtors® community.
As a member, you have already made a commitment to the equal treatment of buyers and sellers not only under real estate license law, but also through the Realtor® Code of Ethics.
To strengthen the inclusiveness of the industry, New Jersey Realtors® formed the Equal Opportunity/Cultural Diversity Committee, which strives to promote fair housing and create opportunities through diversity by providing education, networking, and business tools.
The committee works closely with a number of multicultural real estate associations, including Asian Real Estate Association of America, National Association of Real Estate Brokers, National Association of Gay & Lesbian Real Estate Professionals, and National Association of Hispanic Real Estate Professionals, and participates in joint events throughout each year.
Realtors® play a significant role in identifying and addressing issues that may be a barrier or challenge to achieve fair housing. Knowing how to effectively work with diverse populations can help Realtors® build successful businesses in today's multicultural real estate market. To assist members in broadening their knowledge of this industry sector and in turn expand their businesses, the Equal Opportunity/Cultural Diversity Committee provides diversity and fair housing training. As the courses become available, further information will be provided.
Read more about the Equal Opportunity & Cultural Diversity Committee
Diversity & Fair Housing Forum  |  Strength Through Diversity  |   At Home With Diversity
Diversity Beyond New Jersey
State by State International Business Reports | Nine Global Events That May Change Your Real Estate Market |  Six Things You Need to Know about International Real Estate
Fair Housing