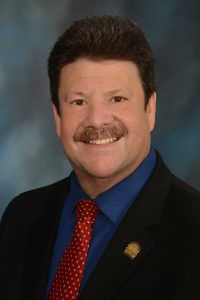 Drew S. Fishman
2020 National Association of Realtors® Region 2 Vice President
Drew Fishman of  Absecon N.J. has been a Realtor® for 35 plus years. Fishman is a Broker-Associate at Coldwell Banker Argus Real Estate in Northfield and Ventnor, N.J., where he specializes in residential, commercial and land development. He holds the CRS (RRC) designation, C2-EX, and at Home with Diversity certification from NAR. Since 2006, Fishman has served on NAR's Board of Directors numerous times and has served on numerous committees. He was chair of the RPAC Participation Committee and the Federal Finance and Housing Policy Committee.
On the state level, Fishman was the President of New Jersey Realtors® in 2008. On the local level, he is a member of the Atlantic City and County Board of Realtors®. In 1996 and 2013 Fishman's local board named him Realtor® of the Year. In 2004 and 2005 he served as the Atlantic City and County Board of Realtors® President.
Fishman is a lifelong resident of New Jersey and is actively involved in his community, serving as a past Councilman and Chairman of the Planning Board. He has been involved in numerous charitable endeavors, including Habitat for Humanity, Gilda's Club, United Way and the Race for the Cure.
The National Association of Realtors®, the Voice for Real Estate, is America's largest trade association representing 1.4 million members involved in all aspects of the residential and commercial industries.