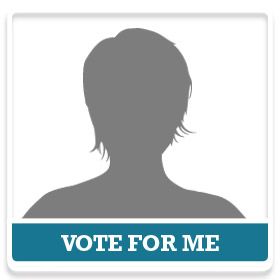 Each June, Realtor® Magazine publishes its distinguished "30 Under 30" list of rising young stars in the real estate industry. While hundreds apply, only 50 finalists are selected. Voting is then opened up to the public to help select one of the 50 entrepreneurs as the winner of the Web Choice Award, securing him or her a spot among this year's final 30 Under 30. Realtor® Magazine's panel of judges select the remaining 29 honorees.
This year, not one, but two New Jersey Realtors have been selected as finalists: Kyle Kovats of Keller Williams Suburban Realty in Livingston and Jocelyn P. Russo of Coldwell Banker Residential Brokerage in Upper Montclair.
The list of finalists is based on a number of commendable factors, including business achievements, community and professional leadership, and innovative approaches to succeeding in the evolving industry.
"Being a finalist for the 30 under 30 is truly humbling. When I first got into the real estate industry one of my immediate goals was to join this distinguished group of young professionals. To be a finalist is surreal. The overwhelming support I have received from both fellow Realtors® as well as my students at Kovats Real Estate School has been incredible," Kovats explained.
"As the real estate industry changes my goal is to stay ahead of the curve to help serve my clients with the highest service.  My brand and image is a reflection of my personality and the experience I provide my clients.  As a rising Realtor®, my business is to be positive, productive, and professional.  Innovation is the best way to distinguish my prominent growing business," said Russo.
Voting for the 30 Under 30 nominees is only open until Friday, March 25. Each candidate can receive no more than one vote a day from each IP address during the voting period.