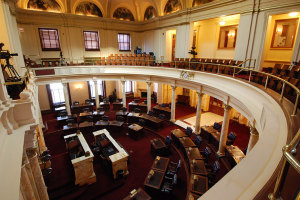 On January 19, Gov. Chris Christie took action on numerous pieces of legislation passed by the State Legislature in the lame duck session. Among the pieces of legislation of interest to Realtors® are:
A-1726: which New Jersey Realtors® supported this bill as it requires the DEP to update flood hazard areas at least every 15 years while incorporating FEMA delineations as a way to ensure property owners are aware what flood zone their property is in and make it easier for them to obtain flood insurance. In addition, the Governor pocket vetoed several pieces of legislation which were of concern to New Jersey Realtors®.
A-4772: This bill was pocket vetoed by Gov. Christie, which means that he took no action to formally veto or sign the bill. This bill permitted counties to impose a separate 1 percent tax on hotels.
S-3277: This bill was also pocket vetoed and would have given municipalities the authority to license and inspect all residential properties as opposed to just seasonal rentals.
We will continue to monitor all bills of interest to New Jersey Realtors® which were pocket vetoed should they be reintroduced in the new session of the State Legislature.