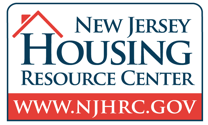 In the wake of the devastating Gregory Avenue fire in Passaic, hundreds of Passaic County residents have been displaced from their homes and are in need of housing.
The New Jersey Housing and Mortgage Finance Agency, an affiliated agency of the New Jersey Department of Community Affairs, has partnered with the non-profit organization Socialserve.com to provide the New Jersey Housing Resource Center – a web-based and bilingual call center-based (1-877-428-8844) housing location service. The organizations are asking landlords, agents, etc. to consider posting any long-term and short-term rental units on the New Jersey Housing Resource Center located at www.njhrc.gov The greatest need for housing is in Passaic, Passaic County, and the area within a 20-mile radius.
You can read more about the devastating event here.