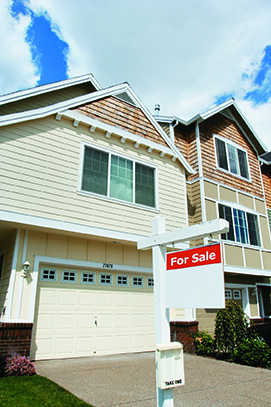 The road to buying a home in New Jersey is filled with memorable landmarks. There's the initial real estate listings search, finally finding "the one," and, perhaps the most exciting part, move-in day. Some of the biggest factors in ensuring that you're getting the ideal home for you and your family, however, lie in the details: mortgage approval, negotiating a fair offer, and ensuring that the home is safe and up-to-code before you officially claim ownership. It's the latter detail though that some homeowners forgo. Aside from walking through the home yourself, testing the hot water, flushing the toilets, and plugging in a lamp, professional home inspections have been proven to be a benefit for many soon-to-be homeowners.
While some sellers will have an inspection conducted prior to listing a home, most of the time the obligation rests on the shoulders of the buyer. In New Jersey, home inspectors are licensed and regulated by the Home Inspection Advisory Committee under the Board of Professional Engineers and Land Surveyors. Trained to detect faults in a home's foundation, the presence of mold, water damage, and other potentially hazardous conditions, a licensed home inspector not only provides peace of mind, but may potentially save a homeowner hundreds — if not thousands — of dollars in unforeseen repairs.
By opting not to have a home inspection, the buyer put his or herself in the position of possibly losing the right to make any requests for additional repairs that aren't agreed to at the time of signing the initial purchase contract.
Some of the key areas of the home a licensed NJ home inspector will pay close attention to include:
Exterior of the home
Home's foundation
Exterior walls of the home
Roof coverings, flashings and gutters
Roof support structure
Attic
Basement
Quality of insulation
Garage (if present)
Electrical wiring, outlets and breaker
Visible interior and exterior plumbing
Central air and heating system (if present)
Overall interior condition of the home
Your New Jersey REALTOR® may be able to provide the names of local inspectors, or the  National Association of Home Inspectors offers a complimentary search for home inspectors by area on their website.